Featured article in Spring 2018 Charleston Home + Design showcasing our renovation of 31 Hasell street, filmed by This Old House
After nearly 40 years in production, the popular home improvement show on PBS, "This Old House," finally will feature two very old houses in Charleston.
"We had been hoping to get to Charleston for so long that it started before my tenure," says the show's Kevin O'Connor, who took over as host in 2003.
"The stars finally aligned, which was great."
Filming started last April and lasted, on-and-off, for 10 months for the Massachusetts-based production.
Starting at 8 p.m. Thursday, the first of 10 episodes focusing on the renovations of two houses in Charleston will air on South Carolina ETV.
Normally, ETV airs the show, which has won 18 Emmy Awards, at 9 a.m. and 5:30 p.m. ETV's Glenn Rawls says the network added the Thursday night shows to give South Carolinians an extra chance to see the Charleston episodes.
"Preserving these local historic homes while modernizing them is going to be a fascinating story," Rawls says.
"The 'This Old House' crew has been terrific and their expertise really shows in these projects. We're also thrilled that this is an educational project, not just for casual viewers, but in tandem with the American College of the Building Arts in Charleston."
The primary focus of the show will be on a brick "single house," built in the 1840s, owned by Dr. Scott and Kathleen Edwards on Hasell Street in the historic Ansonborough neighborhood.
The project includes renovation of wood floors, plaster and medallions, connecting the kitchen house to the main house, adding a dining room and living suite, as well as landscaping.
The other house is an 1890s "shotgun style" house in the Elliottborough neighborhood owned by Judith and Julia Aidoo-Saltus. The house has been owned by Judith's family for generations, but has not been lived in for a decade.
While both houses will be featured in each episode, as demolition on parts of the Ellliotborough house began, it became clear that the renovation would take longer than the originally envisioned time frame. When the house is finished, the "This Old House" team will come back to film a follow-up, but it will not be this season.
Besides the projects, the episodes will put the American College of Building Arts in the national spotlight, which dovetails with the "This Old House" show's Generation NEXT initiative to promote more young people getting involved in the skilled trades.
Longtime "This Old House" team member Tom Silva says the show recently started advocating for a return of vocational education.
"We're making people aware that we need to get people back into working with their hands. There's a lot of work out there in the service industry," says Silva. "We need people and there are young kids out there who don't know what they want to do yet."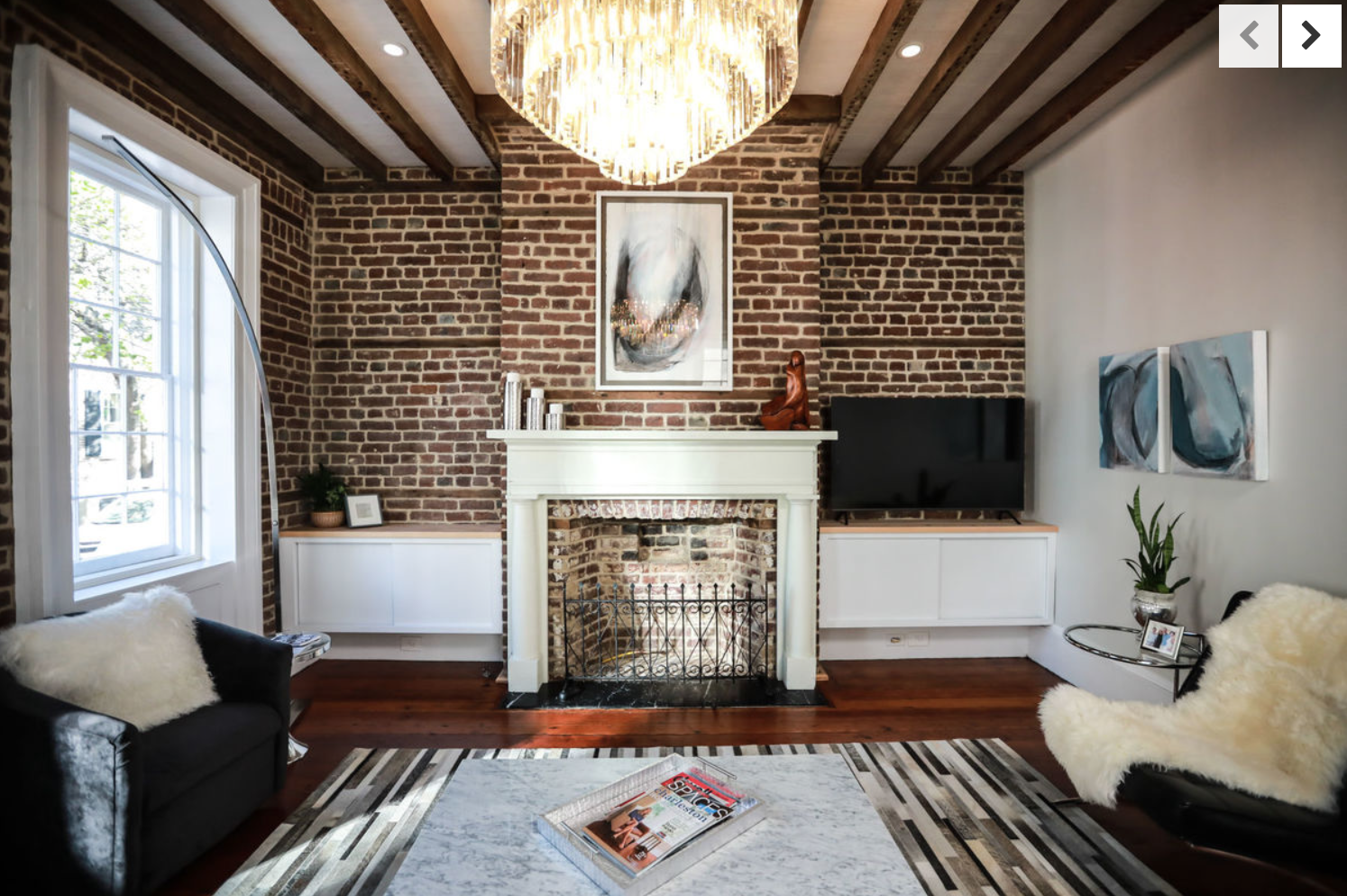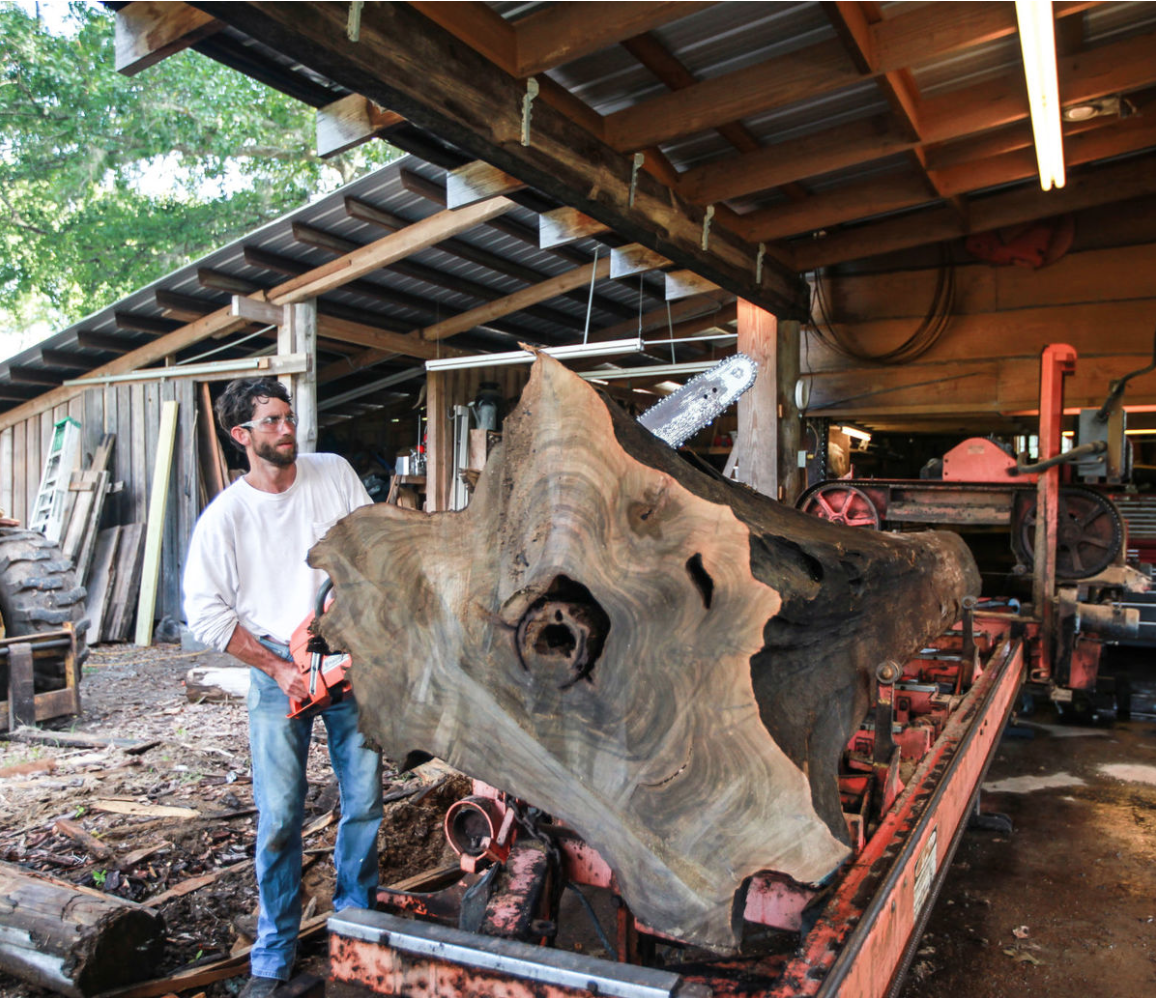 Silva hopes that by showcasing the building arts college that youth may realize there's a place for advanced training.
Christina Butler, professor of historic preservation who worked closely with the production, says Generation NEXT dovetails with the mission of the college, which is "to educate the next generation of artisans."
"There's a skills gap throughout the nation and there's so many good-paying trade and project management jobs available, with more forecasted to go unfilled in the years to come. … We're a small college and are excited about the national attention, because it will bring more potential students our way who might not have found us otherwise."
ACBA students built an iron gate and pergola for the Ansonborough house. The senior iron class, which had to go through the city's permitting process, designed, fabricated and installed the gate. A student also was hired by Timber Artisans co-owner Bruno Sitter to help build the pergola. Sitter also serves as chairman of the wood department at the college.
But the locals who probably worked the most with the "This Old House" production are Andy Meihaus and Mark Regalbuto of Renew Urban, who served as the contractor on the Ansonborough project.
Because the production was working outside of its typical range in New England, Regalbuto says "they relied on us to drive the story line." Regalbuto's first foray into TV was a "phenomenal experience."
" 'This Old House' is the real deal. There's no false drama here," says Regalbuto, who serves on the advisory board of the American College of Building Arts and helped foster the connection between the show and the school.
Regalbuto was particularly impressed with longtime "This Old House" team member Silva.
Silva says the challenges of renovating the house, such as falling plaster, dry rot and termite damage as well as a "really outdated bathroom," also included meeting the architectural regulations of the city of Charleston.
"They have real strict guidelines, but I like the fact that there are committees down the line that guide the reconstruction of these old houses," says Silva. "I think all the challenges were met."
Contractor Mark Regalbuto is trying to show homeowner Scott Edwards how he wants to handle two details with his historic downtown Charleston renovation, but it's taking a while.
In fact, it's taking several takes.
That's because there's a full television crew, not to mention a second contractor, Tom Silva, in the picture.
Yes, as the Emmy award-winning PBS show "This Old House" begins filming its 39th season, it's finally arrived in Charleston, a city known for its many old houses.
Show host Kevin O'Connor visited Charleston last year to speak to a trade group but also to scope out possible houses for the long-running show on home renovations. He didn't visit Edwards' property then, but he certainly sent the message back to show producers that there is a lot going on here.
Edwards, a Mount Pleasant physician, and his wife Kathleen recently finished a downtown renovation near King Street.
Then they began looking for a new project, a historic home of their own downtown, and eventually bought a 19th-century single house in Ansonborough that has seen little if any renovation as of late. The brick house doesn't even have central heating or air, and no one has used the kitchen building in back for years.
Meanwhile, Edwards signed up online to be considered as a "This Old House" project here.
"I've been watching 'This Old House' since it started. Every season," he says. "I thought, 'Well, what the heck?'"
He didn't hear anything for a few months, as he and his wife began planning their renovation with architect Bill Huey and Renew Urban contractors Regalbuto and Andy Meihaus.
Being chosen as a "This Old House" house requires a bit of luck, with the show and owner both deciding that the house, planned renovation, local contracting team, and timeline all make for a good fit. In this case, it was.
O'Connor says he's excited not only to be filming a house in Charleston but also such a classic single house: one room wide, side piazza, main entrance onto a stair hall off the piazza, and a small kitchen house in back.
"The cherry on the ice cream was that it was in really bad shape," he says. "It has kind of just been frozen in time."
Filming began May 1 for a few days and resumed this week. The production crew expects to return every few weeks until the end of the year to film further updates.
The work includes a full renovation with new wiring, plumbing and landscaping. The work will open the rear wall to allow inside access to both the upper and lower floors of the kitchen house, which will serve as a dining room below and new bedroom above.
"This Old House" crews are filming the renovation of this circa 1840s Ansonborough home. Brad Nettles/Staff
Brad Nettles bnettles@postandcourier.com
As with many Charleston renovations, O'Connor says one of their biggest challenges will be how to weave new ducts and returns for an HVAC system as inconspicuously as possible.
"We are at demolition. We're peeling it apart," he says. "The homeowners are making decisions about how to put it back together."
And that led to last week's taped conversation between Edwards and Regalbuto and Silva in the first-floor room closest to Hasell Street.
The Edwards removed the failing plaster and plan to restore the interior so the bricks show. But that still leaves the issue of what to put between the ceiling joists to block dust and provide a little insulation — and how to handle the gap between the window moldings and the newly exposed old brick.
Regalbuto and Silva show Edwards how they propose handling these things, and he basically says, OK, great. At least three or four times, as the director and crew seek additional footage and takes.
So the novelty of filming while fixing is slowly sinking in.
"Candidly, I was a bit reticent ahead of time," Regalbuto says, "but after talking with everybody with 'This Old House,' it was really clear that they were there to observe and be supportive. They didn't want to manufacture drama. They wanted everything to be legit, and that's true. It's been terrific really."
Edwards acknowledges that filming 10 episodes adds another layer of complication to what can be an already stressful ordeal, but there's also a clear upside about having your home renovation subject to the "This Old House" treatment.
The show's production calls for filming to be done by December.
"This pushes them to stay on schedule," he says.